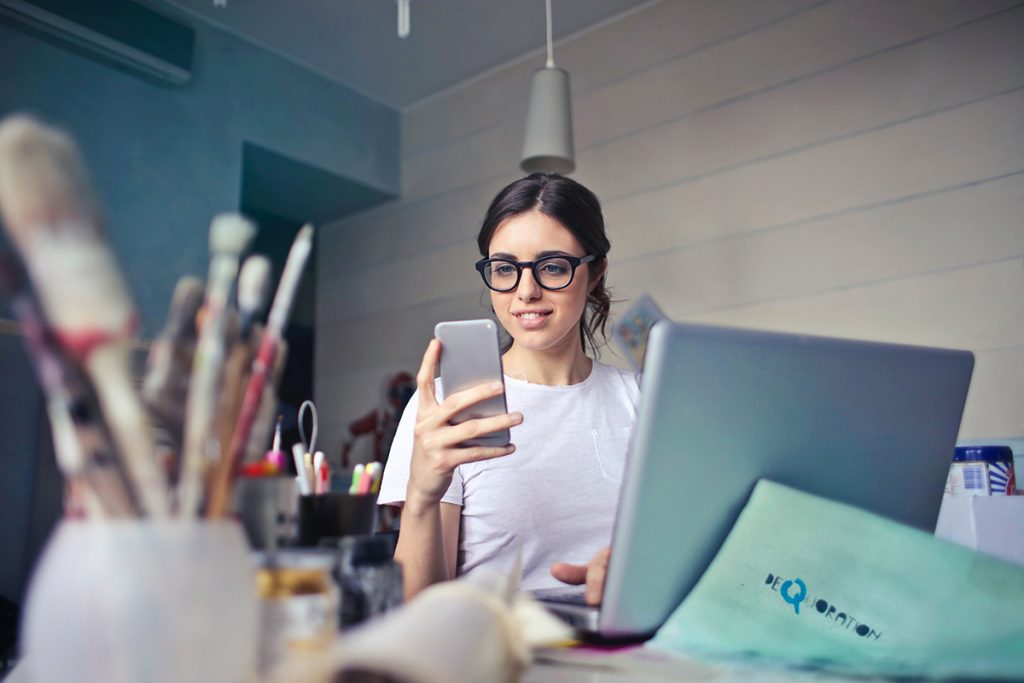 Before the internet, playing bingo required a trip to a bingo hall or a church basement. Nowadays, dozens of websites offer access to bingo along with lotto, poker, virtual slot machines, and other games.
You can play bingo from home on the new websites. Better yet, you can fire up your smartphone and take bingo with you, playing whenever you want, wherever you are.
Experts say mobile gaming is the fastest-growing segment of the online gambling business. There's an app for everything – and bingo is no exception. Mobile apps have helped fuel an explosion in the popularity of online bingo.
Today we'll explain some of the reasons bingo apps have become insanely popular overnight. And we'll tell you about a few apps that have impressed us as the best of the best in the online bingo world.
Why Is Mobile Bingo on the Rise?
Market watchers say more than 3 billion people own smartphones worldwide, and their phones give them internet access. This has made bingo available to a great many people, increasing the number of players worldwide.
Many of the most ardent users of mobile bingo apps are longtime bingo players. Smartphones and tablets let them play their favorite game from almost anywhere. Whether they are in their beds, riding on a bus or train, or sitting in a cafe, they can mark squares and claim prizes.
But it's not just veterans of the bingo parlors who are flocking to play online. Millennials have embraced the game too. Mobile technology has introduced bingo to millions of younger players who might never have tried it otherwise.
The COVID-19 pandemic has played a role too. People love games, but they know they're safer staying at home than jamming together in crowded casinos, sportsbooks, and gaming halls. Mobile gaming is the perfect solution – especially when the game is as fun and social as bingo. It helps people stay connected as they play.
Site operators are enjoying the boom in online gaming and actively courting new bingo players with sign-up bonuses, free games, and massive jackpots. Years ago, players could get deals like these only from the very largest and most successful bingo halls. Now they can enjoy them on their phones.
The future of bingo is surely mobile.
From Website to App
The UK Gambling Commission says that starting in 2017, more than half of online gamblers use mobile devices as their preferred gambling platform. That means there's a major competitive advantage to making bingo and other games run well on smaller devices with touchscreens.
As a stopgap measure, gaming sites adopted responsive design principles to ensure their websites would work well on desktops, laptops, tablets, and smartphones.
In the bingo world, smart site operators have adopted a mobile-first mentality. They first make sure the sites run great on the devices that are fueling the industry's growth. Then they attend to the desktop version.
The logical next step? Apps for Android and iOS systems. Apps don't suffer from the limitations of browser-bound games. They can interact with your device's security, banking, and notification mechanisms. They offer a smoother and better experience to mobile bingo players.
Here are some of the market's very best mobile bingo apps.
Bingo Heaven
If you're looking for a top-notch bingo app for your Android or Apple device, then you must try Bingo Heaven. Created by the developers at Super Lucky Casino, Bingo Heaven is one of the most popular free bingo apps on the market. More than 30,000 players use this app on Android and iOS.
Bingo Heaven offers some amazing power-ups, including a 2x payout, instant win, 2x free daub, and treasure chest. The app integrates with Facebook accounts so you can invite your friends to enjoy a game of bingo with you. Once you invite a certain number of friends to play, you will be awarded a prize.
Lucky Touch Bingo
When it comes to portable device compatibility, Lucky Touch Bingo has everything covered. The app supports almost all existing platforms, including Android, Apple, and BlackBerry devices. In addition to an amazing range of games, Lucky Touch also offers some great promotions. All newcomers get a 500% matching bonus on their first deposit, a 350% top-up on the second deposit, and 300% more on the third.
When it comes to games, you can choose from 75-, 80-, and 90-ball bingo. When you're ready for a bingo break, try your hand at popular slot games like Queen of Legends, Treasures of Egypt, and Rubies and Sapphires.
Lucky Touch is licensed by the UK Gambling Commission for British players and the Isle of Man Gambling Commission for the rest of the world.
Wink Bingo
Wink Bingo is one of the few gambling sites that offer only bingo and slot games. The mobile app is elegant and simple, and the interface is a breeze to navigate. Wink Bingo is available for both iOS and Android mobile devices. To download the app, visit the Google Play store or the Apple App Store. The apps are free, of course.
Once you join the site, you can play bingo free for the first three days. Just navigate to the Newbies room.
Wink Bingo offers generous bonuses. When you make your first deposit, you'll get a 200% matching bingo bonus and a 200% slots bonus too. The bonuses are limited to £100 each.
At Wink Bingo, most rooms are reserved for 90-ball bingo — a traditional UK favorite. The most interesting room at Wink Bingo is called "LotsaLoot." It's a 90-ball game that plays at the end of every month with a prize that reaches £3,000.
William Hill Bingo
William Hill is one of the leading brands in the online gambling industry. In addition to its legendary sportsbook and famously high-quality casino games, William Hill also has a great bingo app.
Apple users can easily find the bingo app at the App Store. Android users can install the app directly from the William Hill website.
The app employs the famous William Hill blue background. The user-friendly interface is so easy to navigate you'll be playing bingo within minutes.
William Hill offers generous deals and promotions for newcomers, including a £25 bingo bonus and daily free bingo tickets.
William Hill supports a variety of banking methods. You can use debit cards, bank transfer, and e-wallet options like PayPal and Skrill for buying tickets and withdrawing winnings.
Conclusion
We carefully chose these bingo apps so you won't get lost in a sea of options or get ripped off by scammers. These apps have top-notch security and they offer hours and hours of great entertainment. If you're a bingo enthusiast, you surely won't be disappointed. Good luck!