As Bootstrap said that it is Flexible, Sleek and Mobile first framework for faster frontend development. As a Bootstrap frontend developer you need to have basic guide and idea about its useful classes and structure. A cheat sheet is quick guide for you, you can just take printout of downloaded cheat sheet and stick it on your working desk.
This Bootstrap 3 cheat sheet contains all classes name, screen size cheat, grid behavior and other more helpful quick references introduced in version 3.0.2, so why you just waiting download it below and stick on your desk.
Below is the screenshot of Bootstrap 3 cheat sheet click on image to download PDF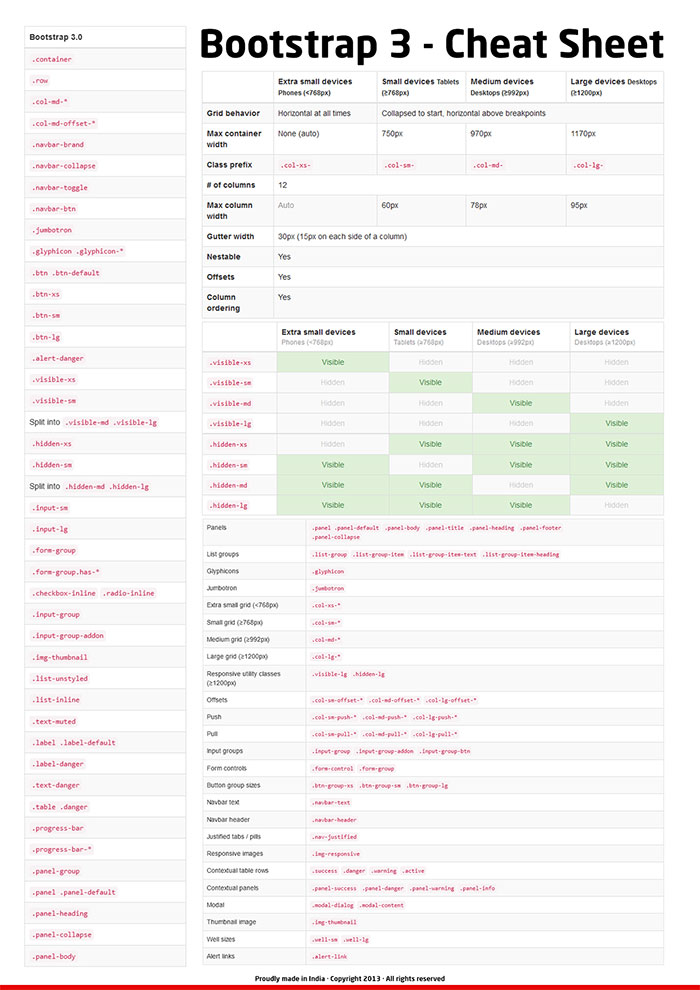 All thanks to Twitter Bootstrap team and helpful resources.
Get quick tip on WhatsApp profile pic and try latest cool pics on your WhatsApp.