Joomla is one of the most widely used content management systems powering millions of websites today. Because it is so popular, designers have come up thousands of great themes that will make your website look beautiful and attractive to visitors. Here are some of the templates that we have found to be the best for different purposes.
Purity III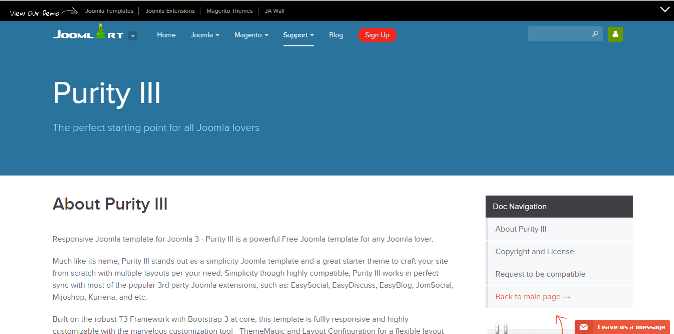 As the name suggests, this template has gone through a few iterations and it is now one of the best you can find. It is very lightweight and also responsive. It works great for any type or website from personal blogs to online stores. Most importantly it is free of charge.
Magazine Joomla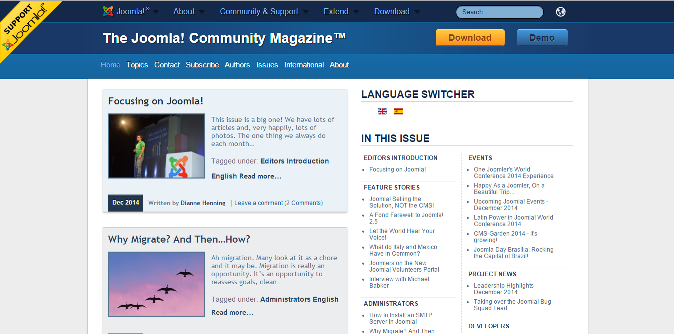 This responsive template is the best when you want to display a lot of content, without the site feeling crowded. It is therefore best suited towards news websites, review sites and high density blogs.
Music Free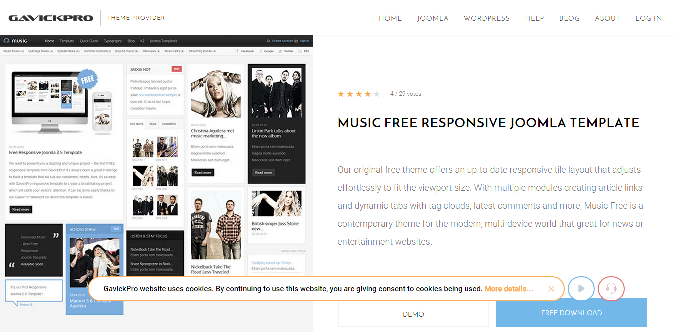 Create your own stunning music website and attractive more listeners who are interested in similar types of music as you are. It is highly customizable and you can find color layouts for multiple genres of music with Music Free.
JSN SKY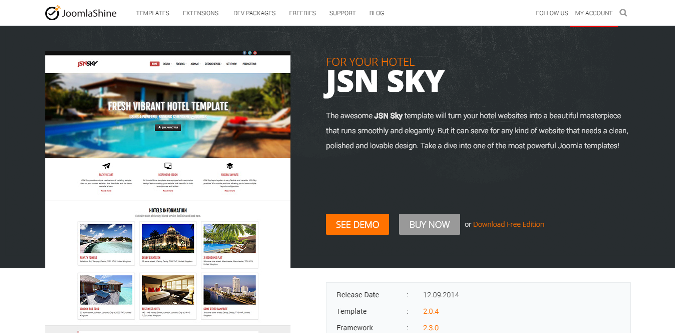 This template is for those businesses who want a very polished look for their website. It is great for customer facing business websites and booking websites. It has quite a few features that allow you to create complex web applications.
JSN Air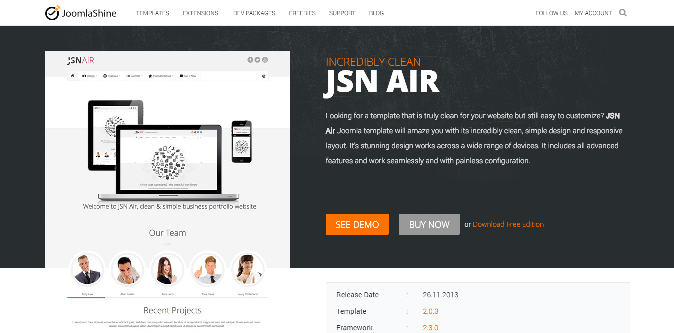 In the same mold as the SKY template mentioned above, Air is also meant for professional websites targeting a clean look. It is more lightweight and faster for mobile devices. It is looks amazingly premium for a free Joomla template.
Avatar Nine Flat 3.0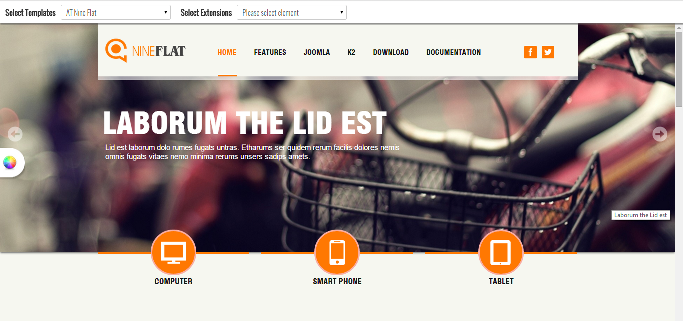 If you happen to use the Avatar framework on your Joomla website, then this flat theme will make it look very beautiful. It has some complex features that let you create a beautiful layered website. It can also be used outside of the Avatar framework.
AT Nine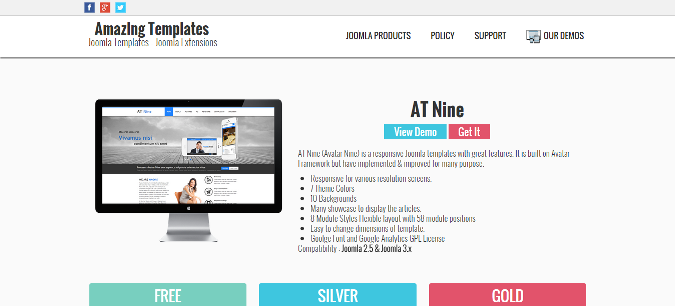 This was also created primarily for the Avatar framework, but it can be used for any type of Joomla website with a little bit of work. It has seen a lot of improvements over the years and is used in a modified form by thousands of websites today.
AT Nine Flat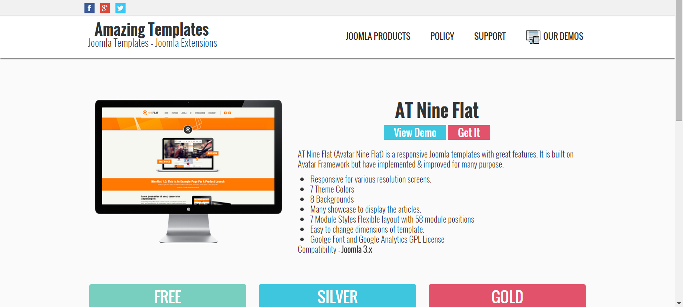 If you are into the flat trend in web design, this template will be a perfect fit for your website. It can be used for multiple purposes including blogs and other complex websites like ecommerce frontends.
Vihrea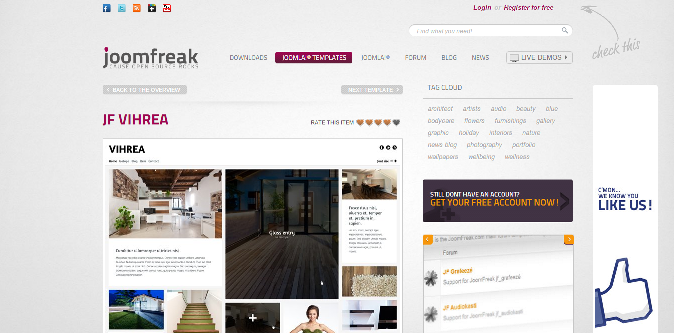 This is not just another Joomla template that you use to decorate your front end. Vihrea has features for both the front end and the backend, making it suitable for web applications that rely more on server side processing.
ST Vela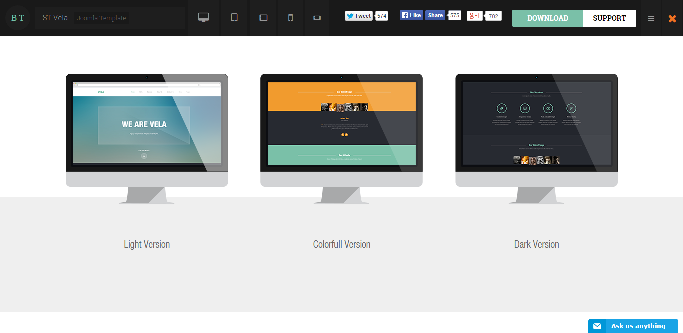 If you are developing single page apps on your Joomla website, this is probably the most suited template for it. It is built on top of Bootstrap, which is one of the best design frameworks available today.
JSN Glamo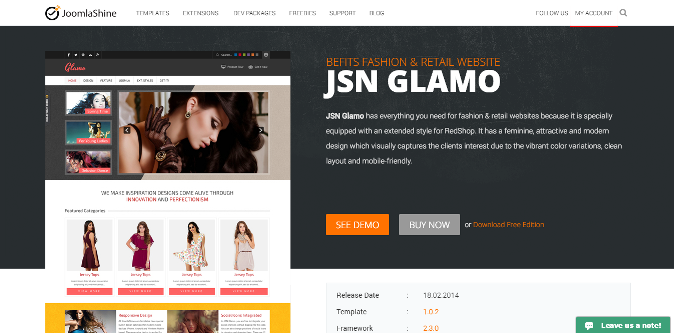 Specifically developed for fashion retail websites, Glamo is one of the more premium looking free templates for Joomla out there. It strikes a nice balance between creative elements and a professional streamlined design.
ST Hexagon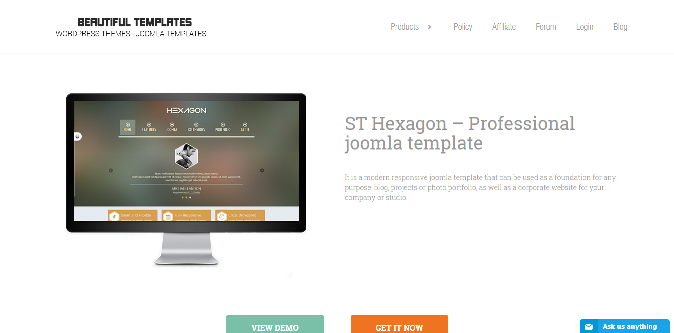 Hexagon is a highly customizable template for Joomla that can be repurposed for any type of website. It can be modified for blogs, portfolios, image galleries and corporate galleries. It has some advanced features, which means you will need to spend some time customizing it.
About the Author –
Kavin Smith, expert in marketing and brand building to improve sales. He works with EduGeeksClub.com and provide consultancy to increase their brand visibility. Check The Official Website!